ExCeL London
ExCeL is London's largest conference and exhibition venue. This venue is situated alongside Canary Warf and London City Airport in a stunning Waterfront setting by Royal Victoria Dock. All within easy access to central London. Take a virtual tour to explore the venue.
Address:
Royal Victoria Dock, 1 Western Gateway
Getting to ExCeL London
By Air
London has six international airports, all accessible from the venue via public transport, including London City which is only a few minutes away from ExCeL London. For more info click here.
Via Public Transport
All DLR trains towards Beckton and Gallions Reach will stop at Custom House, which is in Zone 3. The Elizabeth line towards Abbey Wood will stop at Custom House for ExCeL, which is in Zone 3. Alight at Custom House, follow signs to ExCeL (don't forget to tap out). Follow signs to the venue entrance, then walk down the boulevard staying on the right-hand side until you reach entrance "S6". You can also refer to our wayfinding which is located throughout the venue.
Via Taxis/Uber
Please let the driver know that the postcode for the taxi drop-off point is E16 1XL. Go up the steps or the ramp from the taxi rank, you will then be located at the west entrance. Walk down the boulevard staying on the right-hand side until you reach entrance "S6". You can also refer to our wayfinding which is located throughout the venue.
Access to Exhibition Hall for Contractors
The exhibition will take place in Halls S11 & S12 (Boulevard Entrance S6).
During Build-up & Breakdown Days
Gallions Reach Traffic Facility
Construction of ExCeL London's expansion project is currently underway. The project will deliver an additional 25,000 sqm of premium event space, seamlessly integrated into the existing venue once complete. To achieve a successful transformation, we are amending the way we operate the site during the build-up and breakdown of events.
From time to time, we will be required to stand up our temporary Traffic Facility located at Gallions Reach. At this temporary facility, you will be guided by the ExCeL Traffic Team to a parking zone. From here, you'll attend the Traffic Management Office where you will be provided with your Lorryway Access Documentation (LAD) to access the venue. Once you have collected your access documentation, please return to your vehicle, and await instructions from the ExCeL Traffic Team, who will be in communication with the venue to provide a time slot for you to proceed to the Lorryway.
Please follow the instructions in the Traffic Management Procedures – Gallions Reach Booking Facility 2023.
Entry to Halls from Boulevard Entrance S6
Once you have arrived at ExCEL London, please follow the signs to entrance S6.
When you've arrived at the Halls Entrance, Security will ensure that you have read the site rules and issue a wristband/sticker for your entry during build-up days.
Car Parking
On-site parking is paid and displayed and costs £20 for 24-hrs parking. All machines in the Orange car park accept card payments. Machines accepting cash are available at the two entrances to the venue from the car park. For more info click here.
Click here to download the parking map which shows you the location of the car park. Please note that the facility is only suitable for vehicles under 1.9m high.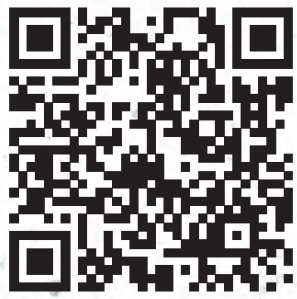 ExCeL London is now within the ULEZ zone. Scan the QR code to check whether your vehicle is subject to the ULEZ charge and find out how to pay.
Full information about getting to the venue can be found here.
Important Notice
Stay safe and avoid exhibitor scams; EAGE has appointed official suppliers for the EAGE Digitalization Conference & Exhibition 2023 that are listed under "Official Suppliers" on this website. In case of any doubt, please do not hesitate to contact us.